Heart pounding fantasy and sizzling romance.
Debbie Cassidy is a USA Bestselling Author renowned for her strong female leads and alpha heroes that range from morally grey to cinnamon roll. You'll find fantastic world building, sizzling romance, and plenty of plot to keep you turning the pages.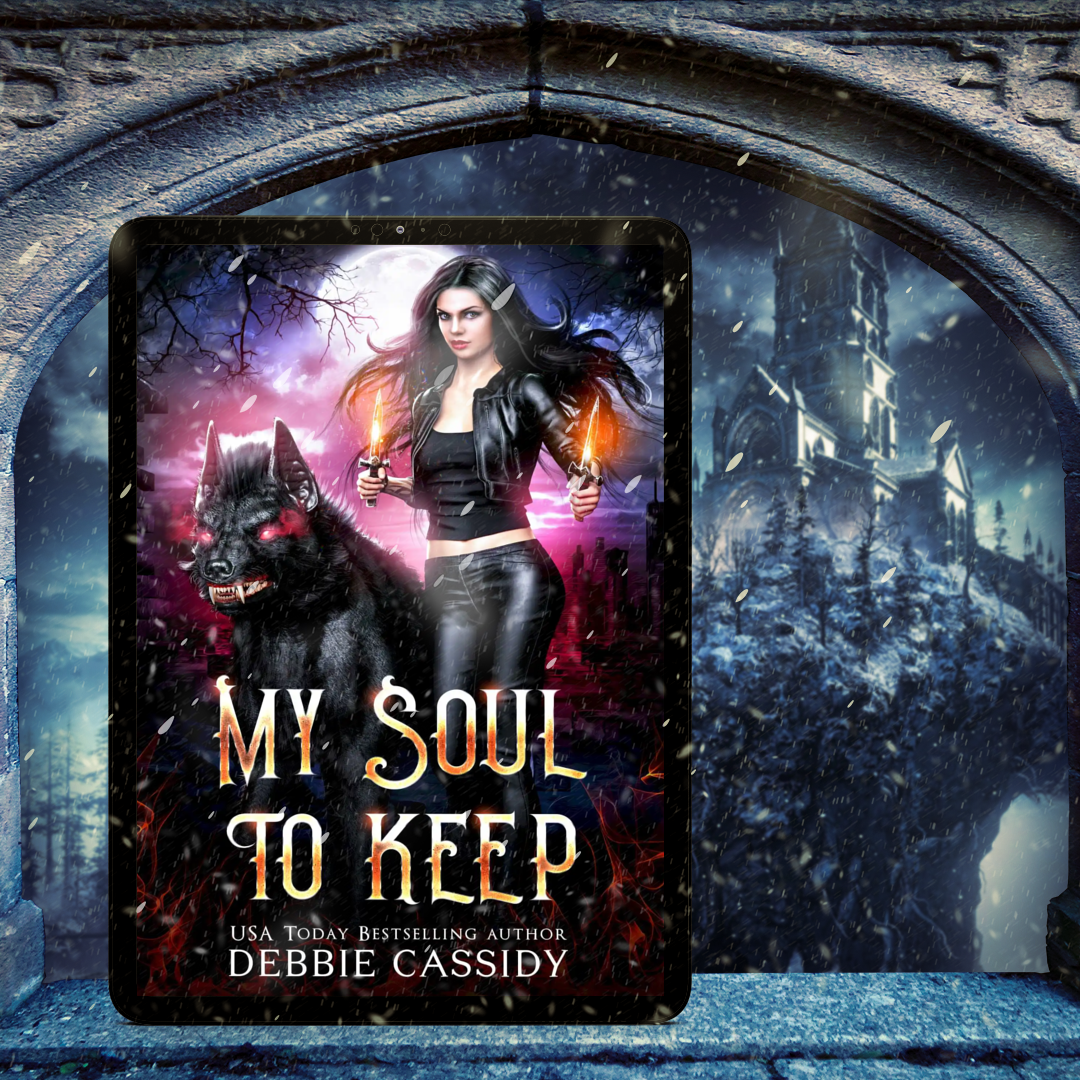 New to Debbie Cassidy?
Get a taste for her what she has to offer by grabbing My Soul to Keep. A FREE short read as a thank you for being here.
Download Free
Series available. (Paperbacks digitally Signed by Debbie Cassidy, Special Edition Books, and ebooks)
Welcome to Hawthorne Cove
A Lycan that can't shift is no use to anyone.
I've made it my mission to be useful to my pack. As pack enforcer, I'm fast and strong, but when the time comes to bond with my mate, it isn't enough.
Rejection means lone wolf status and isolation from the pack. But when a package arrives with an unexpected inheritance, the pack that wants to shun me, suddenly has a new use for me.
Turns out, I'm the proud owner of a house in mysterious territory, rumoured to be home to a pack of beautifully twisted shifters. Hawthorne Cove is Impregnable to Lycans, but not to a half human like me.
Now I have a second chance to be accepted by my pack.
All I have to do is infiltrate the Hawthorne pack, find the source of their power and steal it.
Easier said than done.
Because once I pass the mystical boundaries surrounding the town, I'll be absolutely, and totally at the mercy of the wolves of Hawthorne Cove.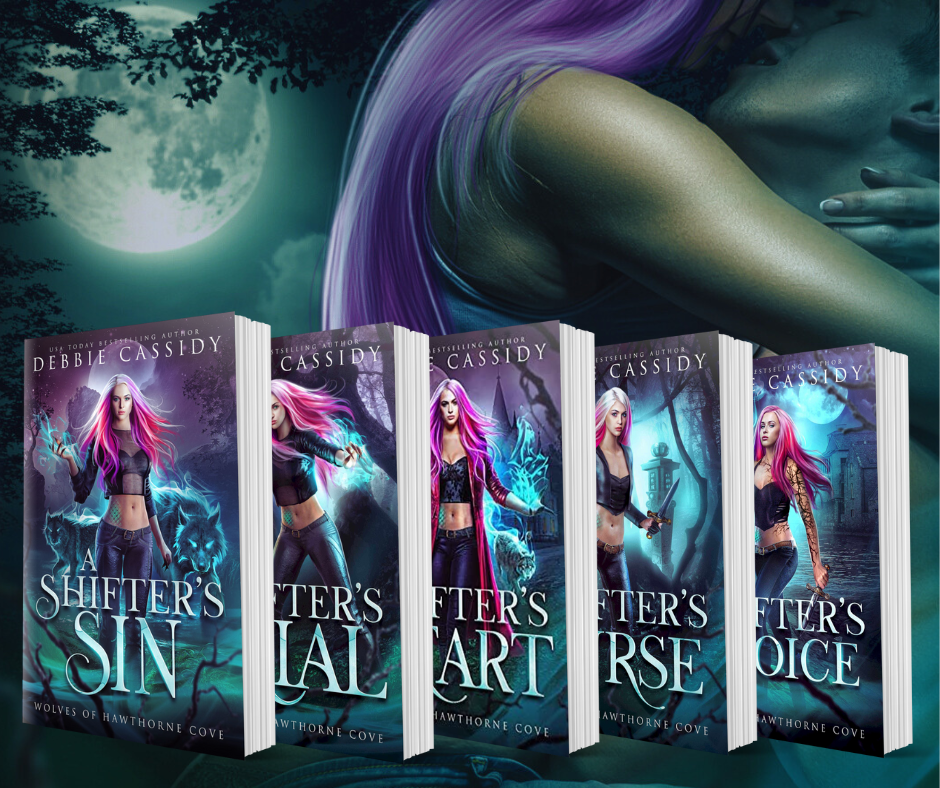 Buy the whole series at a discount
These sexy shifter series can be yours with a 10% discount. Simply click button below and add all five books to your cart and the discount will be applied automatically.
I'll Take Them All.
Welcome to Morningstar...
Nothing brightens up a Monday like finding out you're the spawn of Satan.
The big bad is dead and now Satan's spawn must fight for the Morningstar throne.
I'm tossed into the ring, whether I want to be there or not.I'm mostly human, a hunter by trade, and totally outmatched by my half siblings.
The chance I'll survive these tests and claim the throne is slim.
Then someone starts assassinating my siblings.
It's only a matter of time until I'm next.
I'm not the kind of girl who depends on anyone, but there are four demons who could help me survive this fiasco—a sadistic Nightmare, a psychotic efreet, a charismatic Fallen and Sin, an unhinged monster. Problem is, like all demons, they're absolutely, sinfully tempting.
I'm pretty sure they each have their own agenda.
I'm also pretty sure one of them is the killer.
Let the games begin.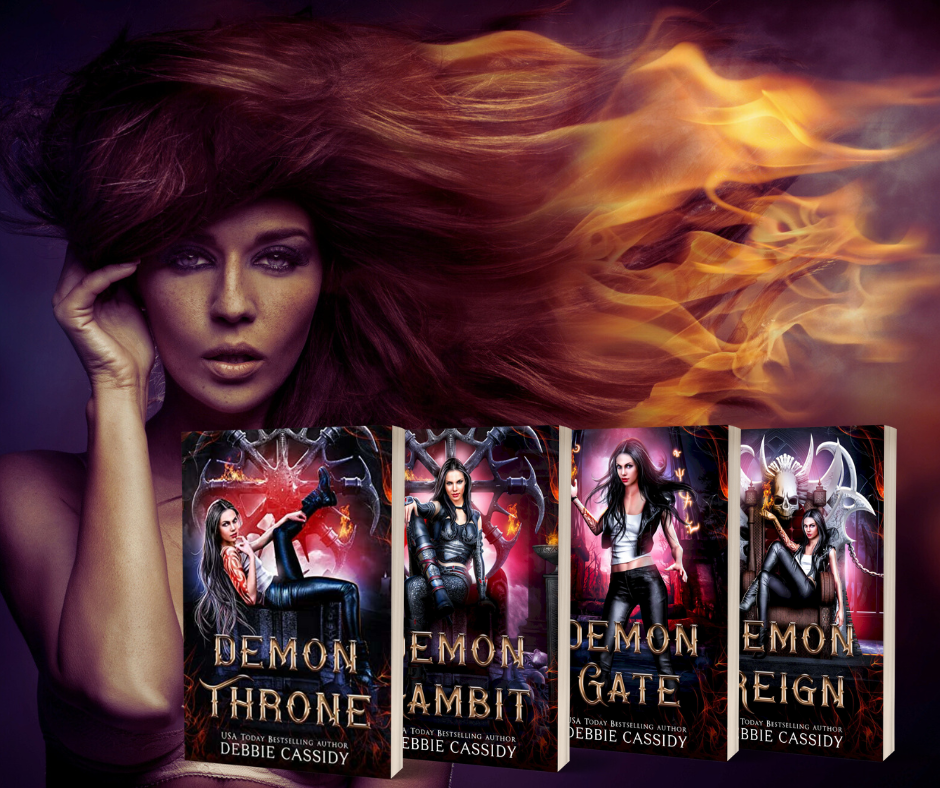 Buy the whole series at a discount
Sexy demons, dangerous fallen angels, and a heroine who knows how to kick ass and take names. This series is filled with action, sizzle, and mystery. Put all the books in your basket and get an 10% discount at checkout.
I'll Take Them All.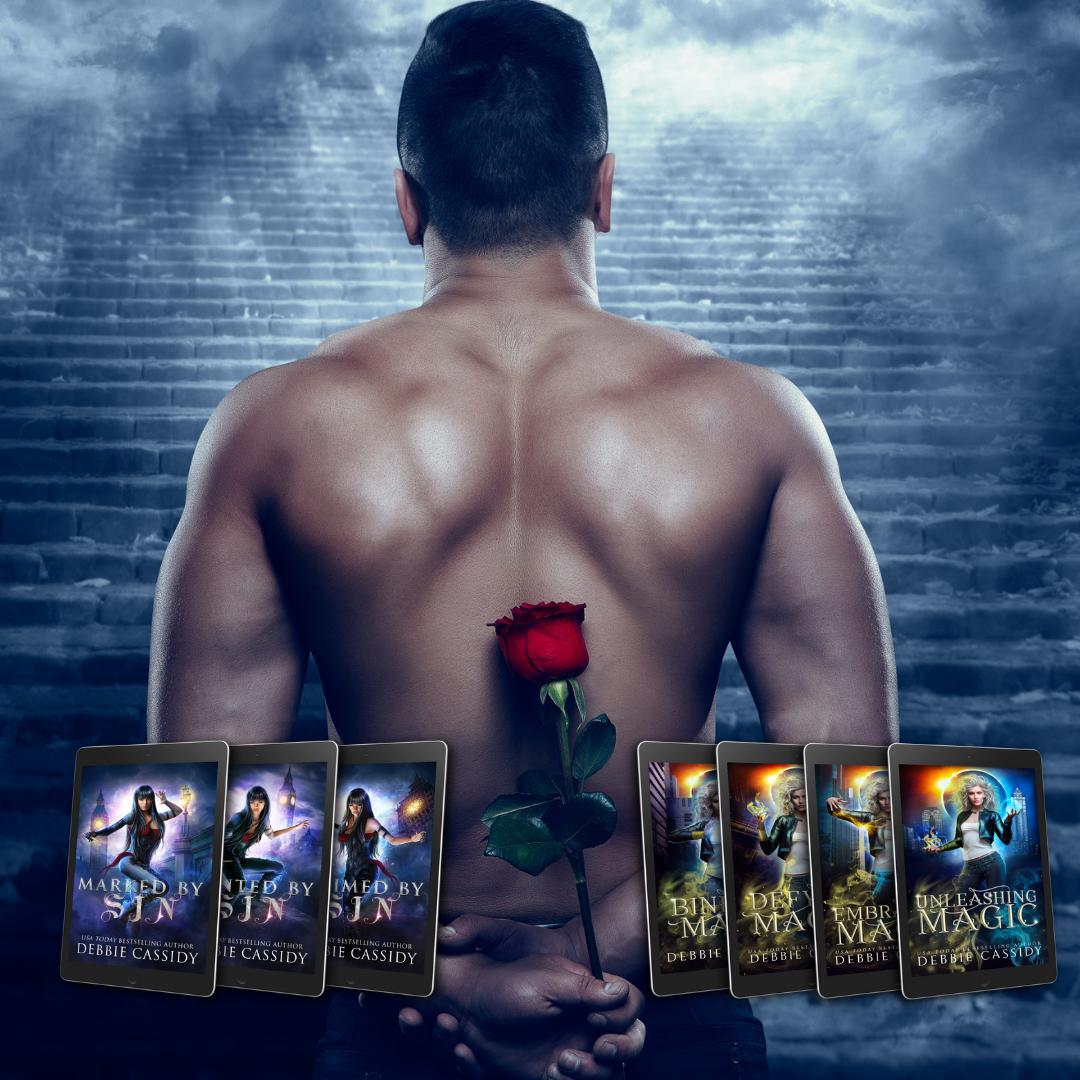 Enter an Alternate London of the Future.
Escape into an urban fantasy world filled with adrenaline pumping action, pulse pounding romance, assassins, naga shifters, witches, warlocks, super hot djinn, and sexy dragon demi-gods. 
Join Malina and her cute dog toto, in the gatekeeper Chronicles. She's an assassin with a heart of gold striving to protect the citizens of the city and atone for the kills she made under the dark influence of the guild.
Then move on to Carmella's story. A witch with no magic who spends her days working at a bakery in Piccadilly. Her life changes when she makes an unwitting deal with a sexy djinn.
Get the series separately by clicking the relevant button below or grab the bundle deal for all 7 books at 50% off!
Tara West says...

"Debbie Cassidy's prose will draw you in, her story will hook you, and her characters will leave you sated, yet begging for more. Wolves of Hawthorne Cove is my new favorite shifter series."

Andie says...

Absolutely Loved this new world and the start to this new adventure with
Debbie Cassidy. Each time she starts a new series you are looking forward to it
but thinking it can't better then the last one and once again she has proved us
wrong. This book is AMAZEBALLS!!!!!!!

Denise says...

"There are many, many twists and turns, intriguing characters, danger, suspense, action, and several interesting potentials for love interests. Engaging, snarky, and witty with an electric air that's fresh and fun! It pulls you in from the beginning and leaves you wanting more."